School supplies are the foundational building block of learning in school. Giving students the tools to learn is so important for setting a tone for the entire year.
As Martin County students headed back to school for in-person learning -- many for the first time in over a year -- they were provided with the school supplies they needed thanks to the United Way of Martin County Tools for Success program. This year marks the third year that United Way of Martin County has been helping families prepare for the school year by providing the basic school supplies for Martin County students.
Through Tools for Success, more than 17,340 Martin County students began the school year with over 414,000 of the most needed supplies, saving local families nearly $333,000 in school supply costs. The following school supplies were delivered directly to Martin County schools to ensure that no student started school empty handed without the needed supplies. 
• Kindergarten through second-grade students received pencils, glue sticks, crayons, headphones and pencil boxes. 
• Third through fifth-grade students received pencil pouches, pencils, rulers, glue sticks, headphones and colored pencils.
• Elementary ESE students received pencil boxes, crayons, colored pencils, glue sticks, pencils, headphones and markers. 
• Middle school students received highlighters, pencils, earbuds with microphones and colored pencils.
• High school students received pencils, highlighters and earbuds with microphones.
"Pencils and glue sticks may seem like small things, but they set our students on the right path," said United Way of Martin County President/CEO Carol G. Houwaart-Diez. "Following a year fraught with learning challenges due to the pandemic, having the tools needed to start the school year on the right track is more important than ever before."
In addition to monetary donations, United Way focused on a virtual supply drive again this year, which allowed donors to safely and efficiently purchase items that were shipped directly to its office. The extensive volunteer effort was again scaled down to comply with social distancing guidelines. Fifty-three individuals volunteered 212 hours sorting and assembling school supplies that were delivered directly to the schools.
Despite these obstacles, the Tools for Success program effectively provided the most needed supplies to every single student in all 11 elementary schools and supplemental supplies to all middle and high schools in the Martin County School District.
"The support we receive from strong community partners like United Way make a big difference in our ability to educate our students," said Nicole Rathnaw, principal of JD Parker Elementary School. "We offer our sincere thanks and appreciation for valuing the importance of education, providing opportunities to expand the minds and hearts of our children, and supporting JD Parker Elementary School."
The program was made possible with support from sponsors Hobe Sound Community Chest, Kiwanis Club of Stuart, Salvation Army, Pratt & Whitney, Publix Supermarkets and PNC bank.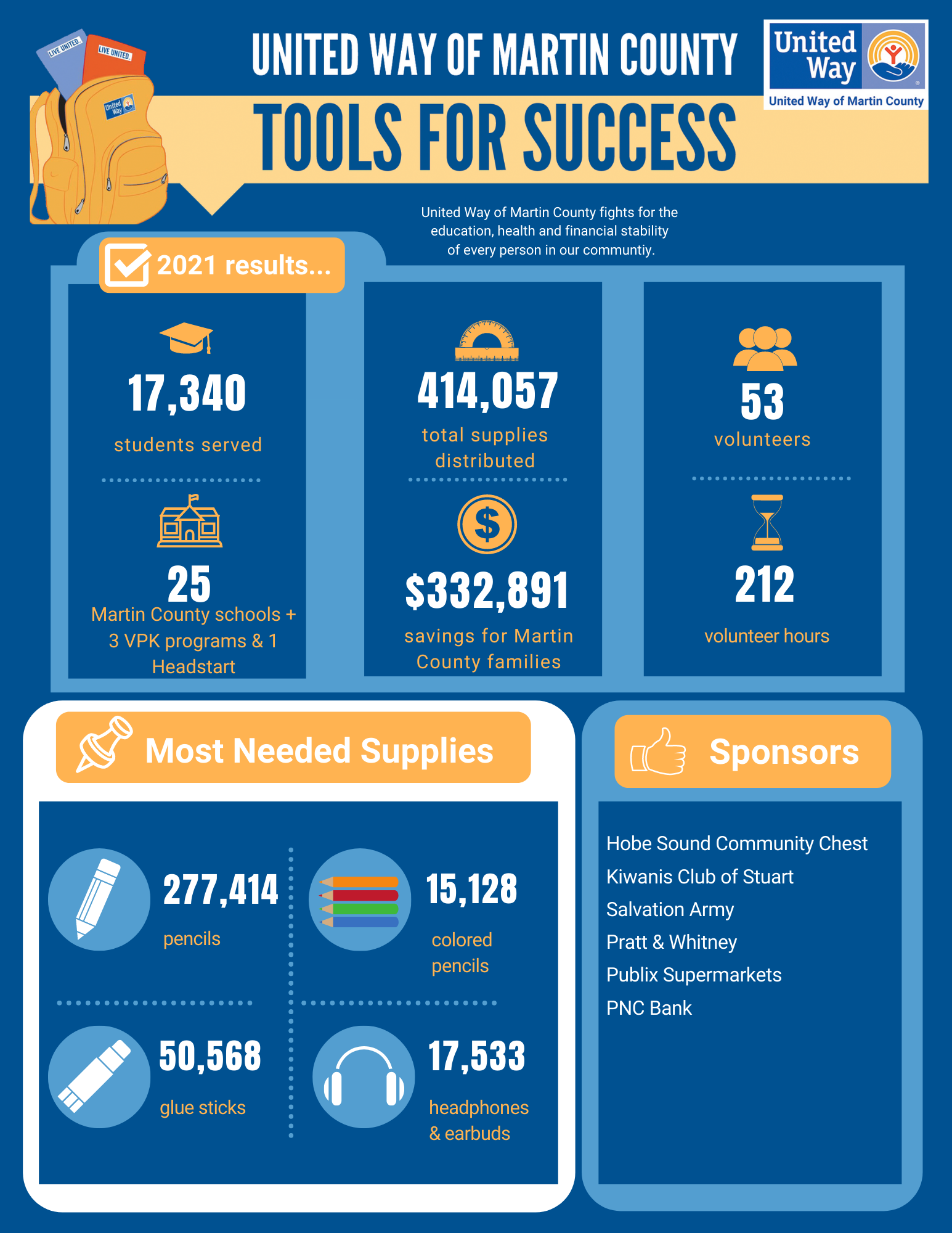 THANK YOU SPONSORS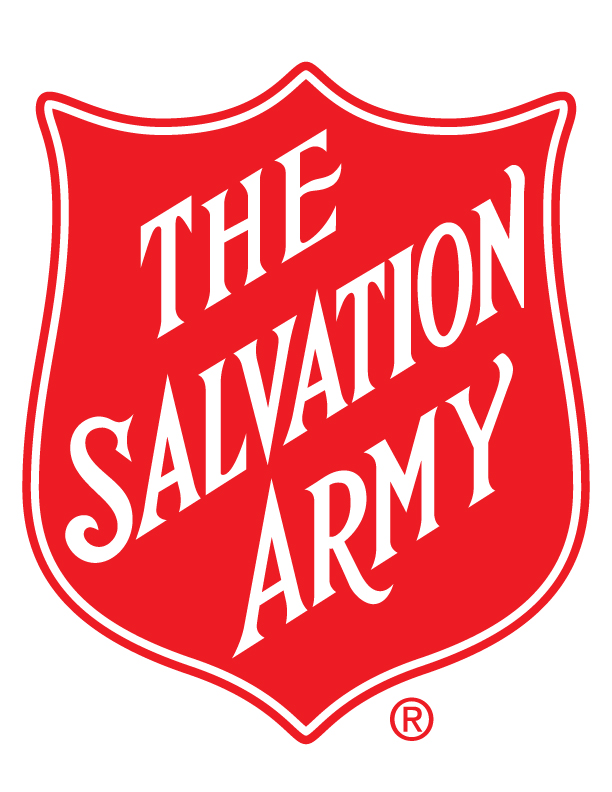 Reach out to United Way at 772-283-4800 for more information.